Anyone who says they hate sequels obviously never attended day two of Progress360.
Progress360 is rolling on, with day two packing in plenty of engaging, insightful sessions and workshops—and a lot of fun.
The day started off with a keynote speech from Billy Hollis, a generalist in software design and architecture and the leader of a team of multi-platform developers at Next Version Systems.
In "Lies Developers Tell Themselves," Billy discussed his top ten uncomfortable truths about software development, which can contribute to everything from poor software quality to unnecessary stress on developers and other team members.
"If you're at a conference like this, you're the top-tier developers. So, I'm not suggesting that you lie to yourselves—but that you know people who do," he joked.
Billy then went through the different categories of lies developers often tell themselves, from underestimating how long it takes to get something done to believing that writing code is their main job.
"If you say that, you're lying to yourself," he continued. "Your job is to deliver high-value software that suits the needs of the business and the users. In performing that role, yes, you have to write code, but you have to do that in addition to a lot of other things."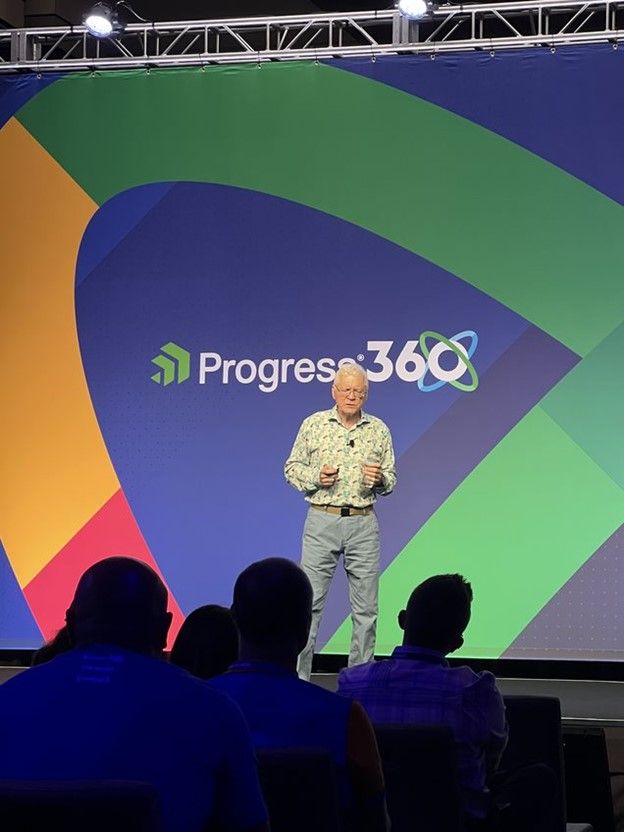 ChefConf
attendees were able to listen in on the Community of Practice Roundtable, a discussion with DevOps and Chef community members covering tips and tricks on how to start, run and maintain communities of practice around the domain of Chef development.
The roundtable featured Mike Butler, Senior Sales Engineer at Progress; Brittany Woods, Server Automation Manager at H&R Block; Mandi Walls, DevOps Advocate at PagerDuty; and Nate Ferrell, Cloud Platform Engineering Architect at Pennymac.
"Conferences like Progress360 provide a great chance to network with others and learn patterns that are being put into practice across the industry," Brittany said in a
recent interview
. "It's so good to talk about strategies to grow platforms and grow communities while doing it!"
DevReach
included a Neurodiversity in Tech panel, where speakers talked about their own experiences with neurodiversity and mental health. Luce Carter, Developer Advocate at MongoDB; Alyssa Nicoll, Senior Developer Advocate at Progress; Chris DeMars, Senior UI Engineer at Rocket Mortgage; Katie Kulikoski, Chief People Officer at Progress; and Dr. Shirley Knowles, Chief Inclusion and Diversity Officer at Progress discussed how the industry has evolved in this area.
"We're moving into a space where talking about neurodiversity and mental health is becoming the norm," said Shirley. "Being able to talk to others and not say, 'I'm sorry,' and making neurodiversity and mental health struggles more of a normal thing, is important and will move these discussions forward."
Katie added that having these open conversations may improve morale and efficiency.
"When people are forced to work against their natural style, they're going to be less productive," she said. "Making it okay to talk about what someone's preferences are can help us work better together."
Day two closed on a high note, with attendees, speakers and employees gathering in the Experience Zone for entertainment, drinks and games.
The conference may be coming to an end tomorrow, but there will be plenty of things happening on the last day of Progress360. Be sure to check back in for more updates and highlights.
Continue reading...