The launch of Kinvey Studio and Kinvey Chat make it even easier to deliver native multi-channel experiences in a way that developers will love.
Most developers are familiar with the concept behind the
project management triangle
which is often wrapped up neatly in a phrase along the lines of, "You can have it done right, cheap or quick—pick two." The concept has been around for almost 70 years and yet today's development teams are still being asked to develop more apps that are more complex in less time.
Traditional low-code development tools are designed to help address these demands on development teams but often fall short for more complex business apps. Today, we at Progress are announcing new tools that help meet the needs of the business to deliver multi-channel experiences that run natively across devices and platforms, but do so in a way that developers will love—
Kinvey Studio
and
Kinvey Chat
, both built on the
Progress Kinvey
platform.
A Low-Code Solution Developers Will Love
The goal of any low-code tool is to address the entire application development process, from frontend to backend, and thereby help to make developers and development teams more productive. However, most low-code toolsets can feel like proprietary "black boxes." This is why
developer's often distrust them
.
The Kinvey platform already encompassed a range of tools from serverless backends to rapid data connectors. The addition of
Kinvey Studio
to the Kinvey platform adds new capabilities for rapidly developing frontend mobile and web applications. What makes the Kinvey platform different is that it offers the productivity of traditional low-code platforms without giving up control over the code that you want to control and finesse in traditional code editors. For example, Kinvey Studio offers powerful drag-and-drop UI capabilities for both web and mobile apps at the same time.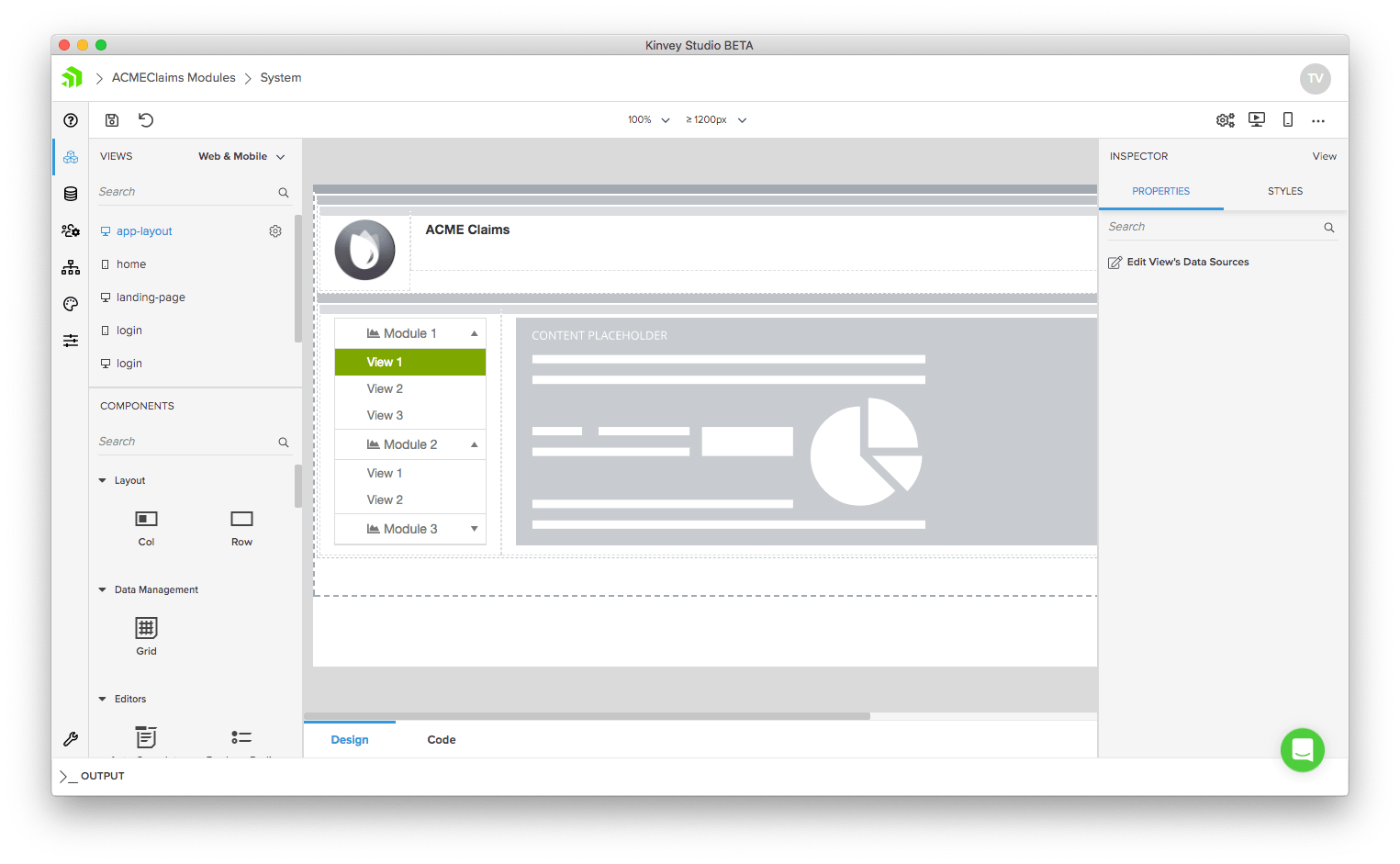 But, unlike other tools, the code underneath relies upon open standards developers trust including JavaScript, TypeScript and Angular, and you always have full access to the source code of the apps you create. This enables features like mobile and web code sharing and the ability to extend your apps with your editor/IDE of choice while continuing to use Studio. Plus, you and your team are free to use your existing solutions for things like source control, CI/CD, testing and more.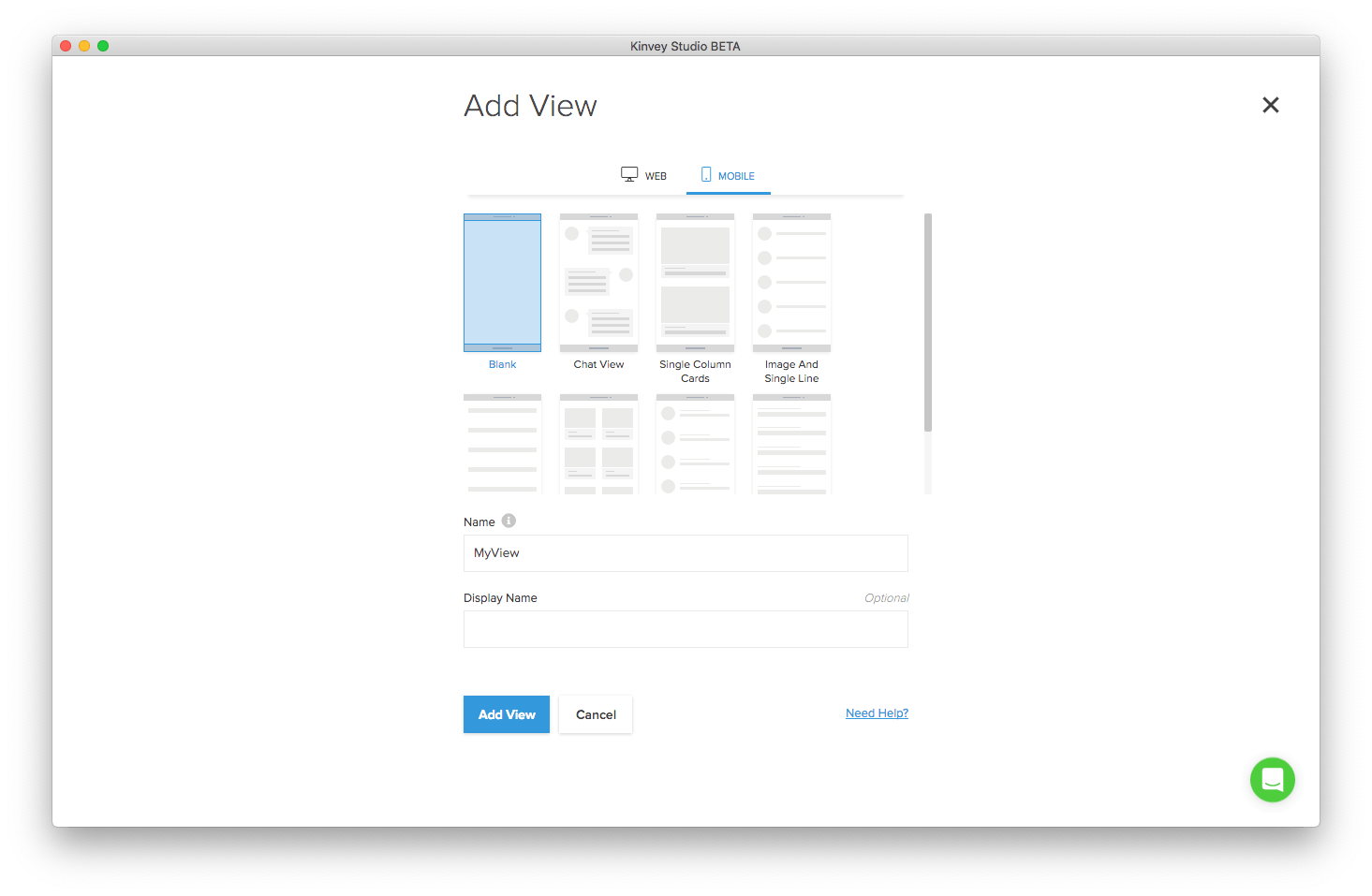 Going Beyond Just Mobile and Web
As noted, Kinvey Studio can make you and your team incredibly productive at building mobile and web apps. But the demands on today's development teams extend beyond just the web and mobile phones to include things like text and voice chat. That is why we are also excited to announce
Kinvey Chat
.
Kinvey Chat simplifies the process of building chatbots using what we call the "cognitive flow," which allows you to define intelligent conversation patterns programmatically. In practice, this means that the flow of chat conversations can be defined within JSON in a very developer-friendly manner.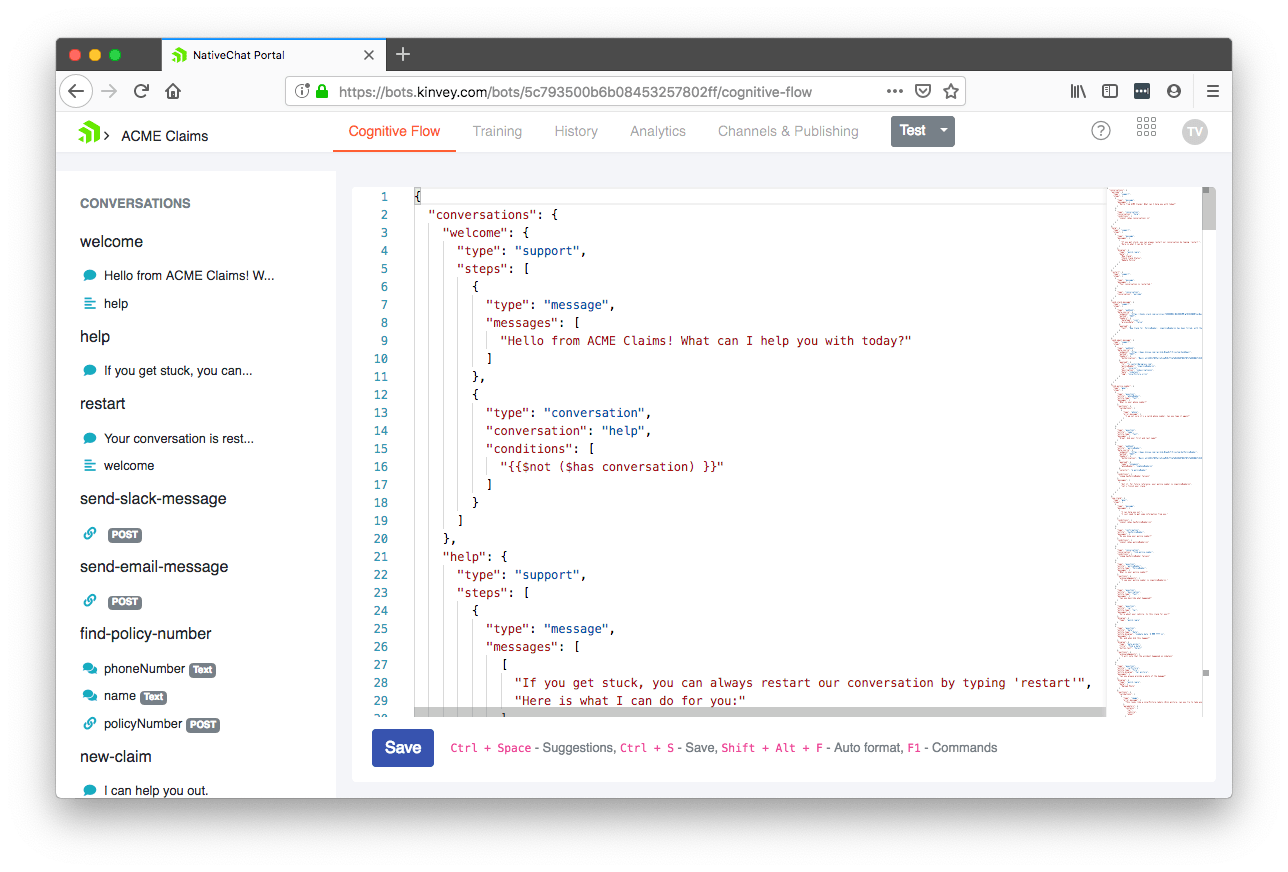 Despite the overall simplicity of development, Kinvey Chat allows you to create incredibly complex conversations. It has built-in natural language understanding that gives it the ability to automatically correct for things like spelling errors or language variations. It is multilingual, understanding conversations in 72 different languages. It can even do things like use artificial intelligence to learn and adapt based on chat histories.
Don't Just Take Our Word for It
The Kinvey platform was recently reviewed as part of The
Forrester Wave™: Low-Code Development Platforms For AD&D Professionals, Q1 2019
. We believe the results of that report recognize Kinvey's transformation from a mobile backend as a service (mBaaS) to a full low-code development platform. According to Forrester:
"Everything we understood about Progress Software's low-code platform changed when the vendor acquired Kinvey in mid-2017. Kinvey was a leading mobile back-end service; Progress has transformed it into a general-purpose low-code development platform."
We invite you to
read the report
to see how we stack up. We think you'll love the Kinvey platform and its combination of tools that enhance the productivity of your team with open standards that your developers need. We invite you to
try it out for yourself
.
Continue reading...